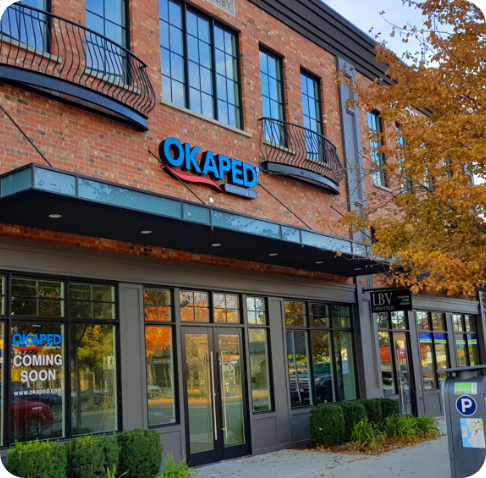 Kelowna Pandosy
In 2016 OKAPED added a second location in Kelowna. After being tucked away off Springfield on Ambrosi Rd. for almost 20 years we opened our modern clinic in the heart of the Pandosy Village in a professionals building right on the Pandosy street front. A specialized gait assessment runway was created as well as designing a Bracing and Compression stocking assessment room to help individuals try on recommended products and see all we have available.
Appointments are required for orthotics or Pedorthic assessments and are preferred for brace fittings as well as compression stocking consultations. Walk in patients for bracing and compression products can often be seen with the understanding that they may have to wait until a clinician is available. Calling or emailing us with a request ahead of time to reserve a scheduled time is your best option if you do not wish to wait.
OKAPED Pandosy has free parking located in the buildings south side parking lot. There are 2 designated OKAPED spots noted by signage. Any unmarked stalls are free to use for your appointment as well. Parking in stalls reserved for other professionals and businesses is bad karma and will result in a ticket from the parking patrol.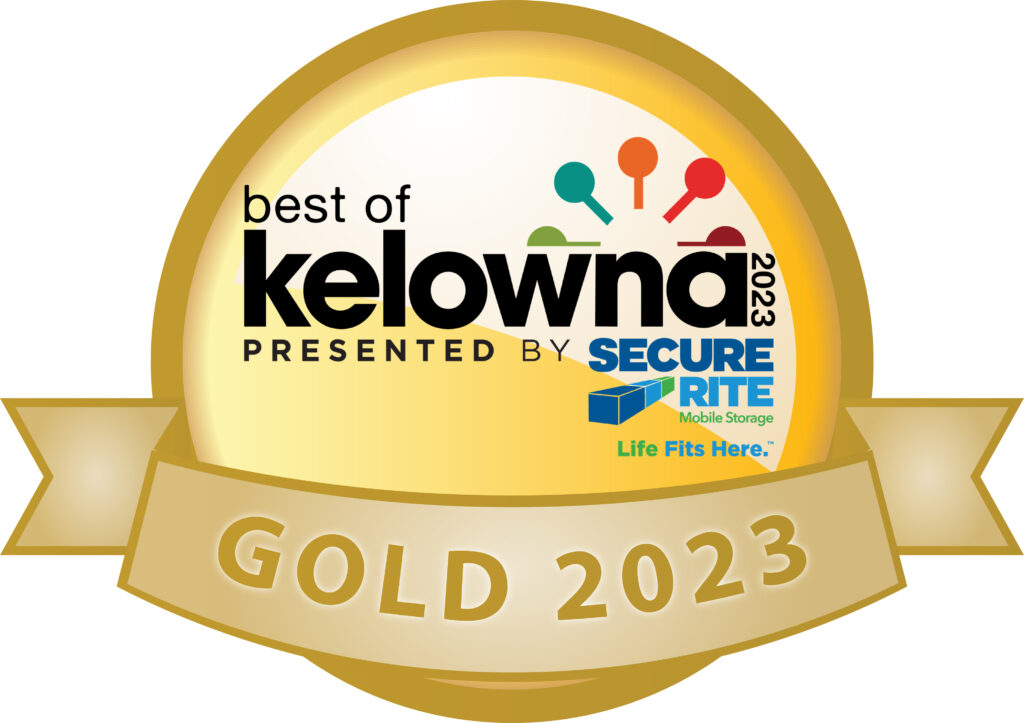 Clinicians currently working at
Pandosy are:
Jeff Fink
H.B.P.E C.Ped (C)
Canadian Certified Pedorthist
Andrew Godwin
B Sc.Kin C.Ped (C)
Canadian Certified Pedorthist
Paul Rauhala
H.B.P.E C.Ped (C)
Canadian Certified Pedorthist
Davis DesRochers
B.Kin, C.Ped (C) C.Ped Tech (C)
Canadian Certified Pedorthist
Sam Biggs
B.H.Kin C.Ped (C) C.Ped Tech (C)
Canadian Certified Pedorthist
Phone
778.478.1600
Email
Fax
778.478.1695
Clinic Hours:
Monday 9a.m.–5p.m.
Tuesday 9a.m.–5p.m.
Wednesday 9a.m.–5p.m.
Thursday 9a.m.–5p.m.
Friday 9a.m.–5p.m.
Saturday/Sunday Closed
Address
105 2900 Pandosy St. Kelowna, BC, V1Y 1V9
VIEW MAP
Free onsite Parking
Okaped parking is indicated below.
Out front is paid parking. There are two OKAPED marked parking spots in the Parking Lot that are free. Patients can also park in any "UNMARKED" spots that do not have other Business reserved signs while they are at Okaped.