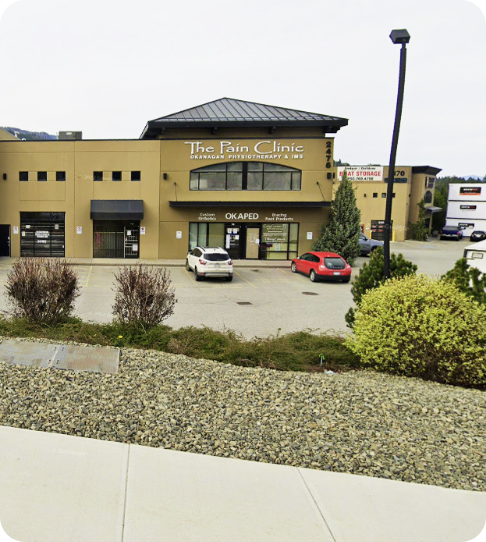 West Kelowna
In 1998 Okaped braved the ups and downs of the old Kelowna bridge to be able to provide support to Westbank as it was called at the time. Owner and clinician Paul Rauhala was raising his family in Lakeview Heights and knew what a great place West Kelowna was already. We have changed locations a few times trying to find the best space for our clinic and have been happy in our current location since 2012 as it is conveniently located and offers great space to work within. With West Kelowna growing rapidly and offering great outdoor activities and amenities we are excited to continue our support Westsiders and the surrounding region.
Appointments are required for orthotics or Pedorthic assessments and are preferred for brace fittings. Walk in patients for bracing and compression products can often be seen with the understanding that they may have to wait until a clinician is available. Calling or emailing a request ahead of time to reserve a time is your best option if you do not wish to wait.
Clinicians currently working at
West Kelowna are:
Paul Rauhala
H.B.P.E C.Ped (C)
Canadian Certified Pedorthist
Davis DesRochers
B.Kin, C.Ped (C) C.Ped Tech (C)
Canadian Certified Pedorthist
Phone
250.769.8690
Email
Fax
250.769.8691
Clinic Hours:
Monday 9a.m.–5p.m.
Tuesday 9a.m.–5p.m.
Wednesday 9a.m.–5p.m.
Thursday 9a.m.–5p.m.
Friday Closed
Saturday/Sunday Closed
Address
#118 - 2476 Westlake Road West Kelowna, BC V1Z 2V2
VIEW MAP
Free onsite Parking
Okaped parking is indicated below.