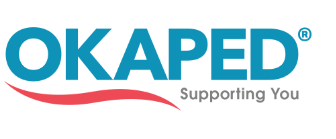 What is a Pedorthist?
Canadian Certified Pedorthists are healthcare professionals trained in the assessment of lower limb anatomy and biomechanics. They specialize in the design, manufacture and fit of custom orthotics, footwear. They also fit braces for the knee, lower leg, ankle and foot. Their goal is to help you recover and gain full mobility. OKAPED's clinical staff are University graduates in the health sciences fields such as Kinesiology or Human Kinetics. They then go on to do specialized training in Pedorthics.
Okaped's Pedorthists have the qualifications and certifications for reimbursement of your Extended Health Care Plans. They can also direct bill to Work Safe BC and Alberta, FNHA, ICBC, Vetran's Affairs, RCMP and many more institutions. Simply provide us with your claim or registration number and we will take care of the rest.